Are you a new mom?
When I was pregnant, I envisioned maternity leave as being the perfect time to catch up on random things that I never got around to on weekends: getting rid of mismatched coffee mugs, dumping out at least half of my husband's sock and undershirt stockpile, emptying the kitchen junk drawer that I vowed I'd never have. Of course all of these would easily be accomplished while my angel newborn baby slept for hours at a time.
How naive I was! Over the last 5 months, I've learned that for the new mom, time is no longer yours to keep, and it's told only by that little bundle of joy's sleep schedule, which for me comes in half hour increments every 1.5 hours (and every 3 hours at night). And what can you really get done in half an hour? Bottle cleaning, laundry, feeding the dogs, maybe grabbing a bite to eat if you're lucky. Forget about showering, brushing your hair, flossing, tweezing, shaving. Simply put, caring for a newborn equals saying au revoir to personal hygiene.
But that can only last so long before you adapt and start figuring out timesaving tricks that can help you feel (and smell!) beautiful even if you don't have the time or sleep that you once had. Here are my favorite corner-cutting beauty must-haves that will definitely help you feel like you spent more than just five minutes on yourself:
Problem: Face it, you don't have time to slather yourself in body lotion from head to toe anymore, and your skin is dry and flaky.
Fast fix: After you take your five-minute shower, don't worry about toweling off. Splash this body oil on your wet skin, and it will seal in the moisture, keeping your skin feeling hydrated all day long and smelling light and fresh.
2. Moroccan Oil:
Problem: Your hair is falling out, it's dry and lack-luster, and you have no time to brush it regularly or deep-condition.
Fast fix: Apply this to damp hair to restore moisture and add a brilliant shine and delightful smell to your locks, without greasiness or residue. Erotik film izle
Problem: You literally have seconds to apply any makeup these days. Lack of sleep has given you some lovely dark circles under your eyes.
Fast fix: This crayon concealer allows you to quickly and accurately touch up your face without messing with liquidy products that take time to blend and clean up. It's sheer but covers those bags up without looking cakey.
4. Makeup Forever Mist and Fix:
Problem: You're lucky if you squeeze in a few minutes to apply makeup at all but forget about finding time to reapply or touch up.
Fast fix: This makeup setting spray will lock your makeup in place for up to 12 hours, giving your skin a radiant glow and keeping you fresh-faced, even after hours of diaper-duty. Bahis siteleri
Problem: Remember the nail salon? I didn't think so! When you have a newborn, forget about that relaxing spa mani and pedi or even doing your own nails at home.
Fast fix: Apply this oil around your nails on your cuticles to instantly make an old manicure look ten times better, or if your nails are bare, this will immediately make your hands and fingers look more polished, healthy, and hydrated.
Problem: Your back, neck, and shoulders ache from carrying, lifting, leaning, and cradling your little one, and going for a massage any time soon is not in your cards.
Fast fix: This invigorating oil blend will make you feel like you've had a mini massage. Just rub it into your skin and the cooling and warming sensations will help relieve your tired, sore muscles. Use this oil in combination with some quick restorative yoga poses found here to help you feel even more rejuvenated.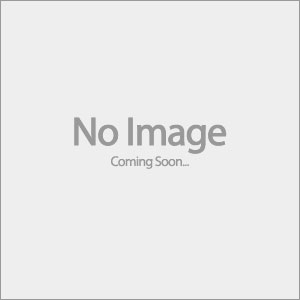 Bio coming soon.